News
Lusail Expressway project wins ENR Award
14 August 2018
The Lusail Expressway is being built on the Arabian Peninsula in Qatar - an important linking road between Qatar's capital Doha and the planned community of Lusail. The mega project, in which CDM Smith is involved as a supervision consultant, recently won the ENR Global Best Projects Award.
The new traffic artery, the Lusail Expressway, will stretch over 5.3 kilometers from Qatar's capital Doha along the Gulf to the fast-growing, modernistic Lusail City. 4 lanes in each direction and separate foot- as well as cyclepaths will be realised in the course of the project. In addition, there will be two further lanes in the multi-storey junctions and a complex network of tunnels, overpasses and intersections.
The project is characterised by its complexity: The new expressway will cross two canals, existing bridges will be demolished and replaced by new multi-lane bridges. Furthermore, cofferdams are being built, in order to keep the canals navigable during the construction period and to divert the water.
The Lusail Expressway project is one of the largest public works in the Middle East, unique not only in its complexity but also in its architecture and creativity. As a logical consequence, the project for which CDM Smith functions as a supervision consultant, received the Global Best Projects Award for the Category Road/Highway in July of this year from ENR magazine. A great success – especially facing the competition of 21 international projects.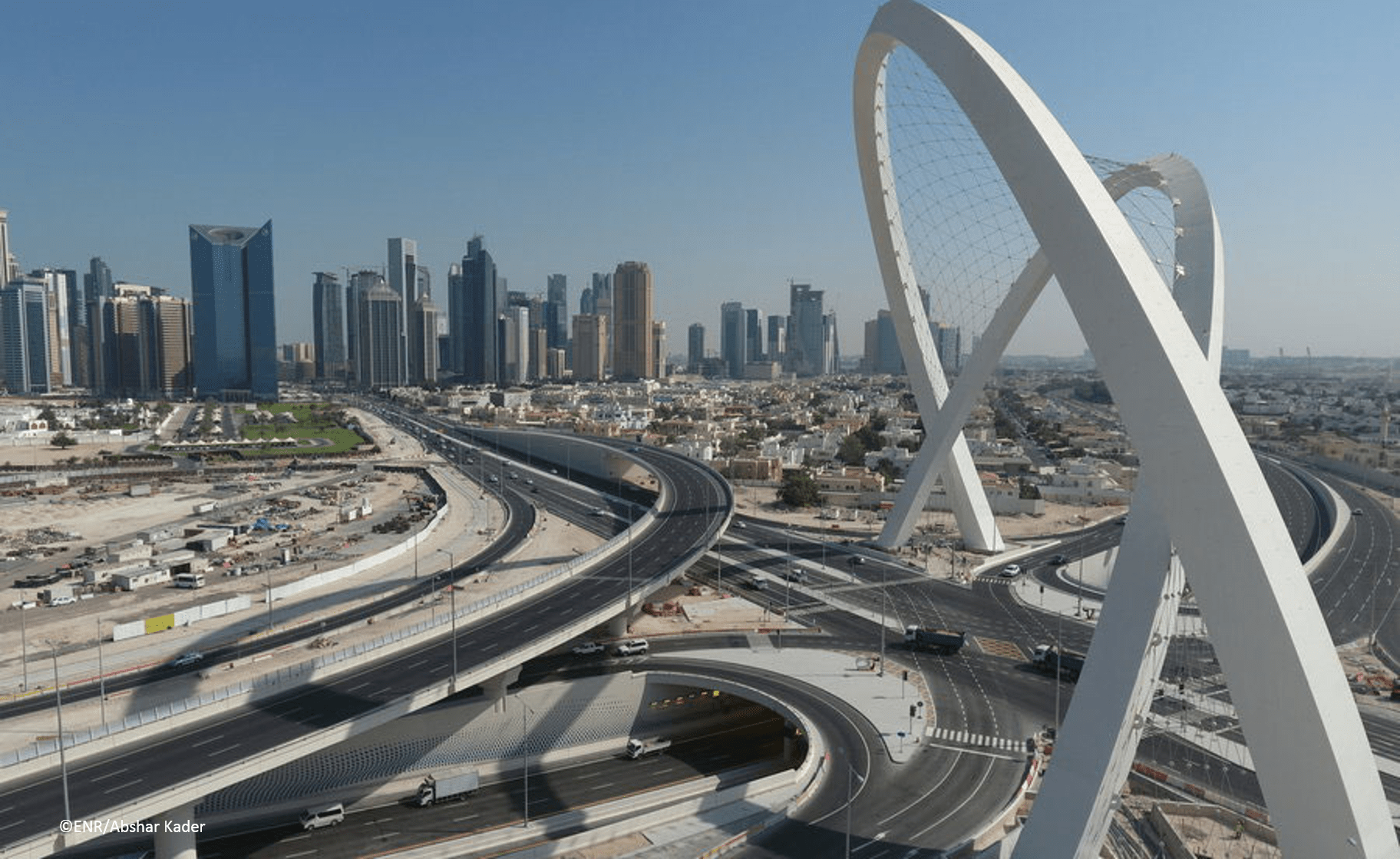 CDM Smith provides lasting and integrated solutions in water, environment, transportation, energy and facilities to public and private clients worldwide. As a full-service engineering and construction firm, we deliver exceptional client service, quality results and enduring value across the entire project life cycle.