News Item
CDM Smith Marketing and Communications Team Earns Five Awards from SMPS Boston
June 14, 2019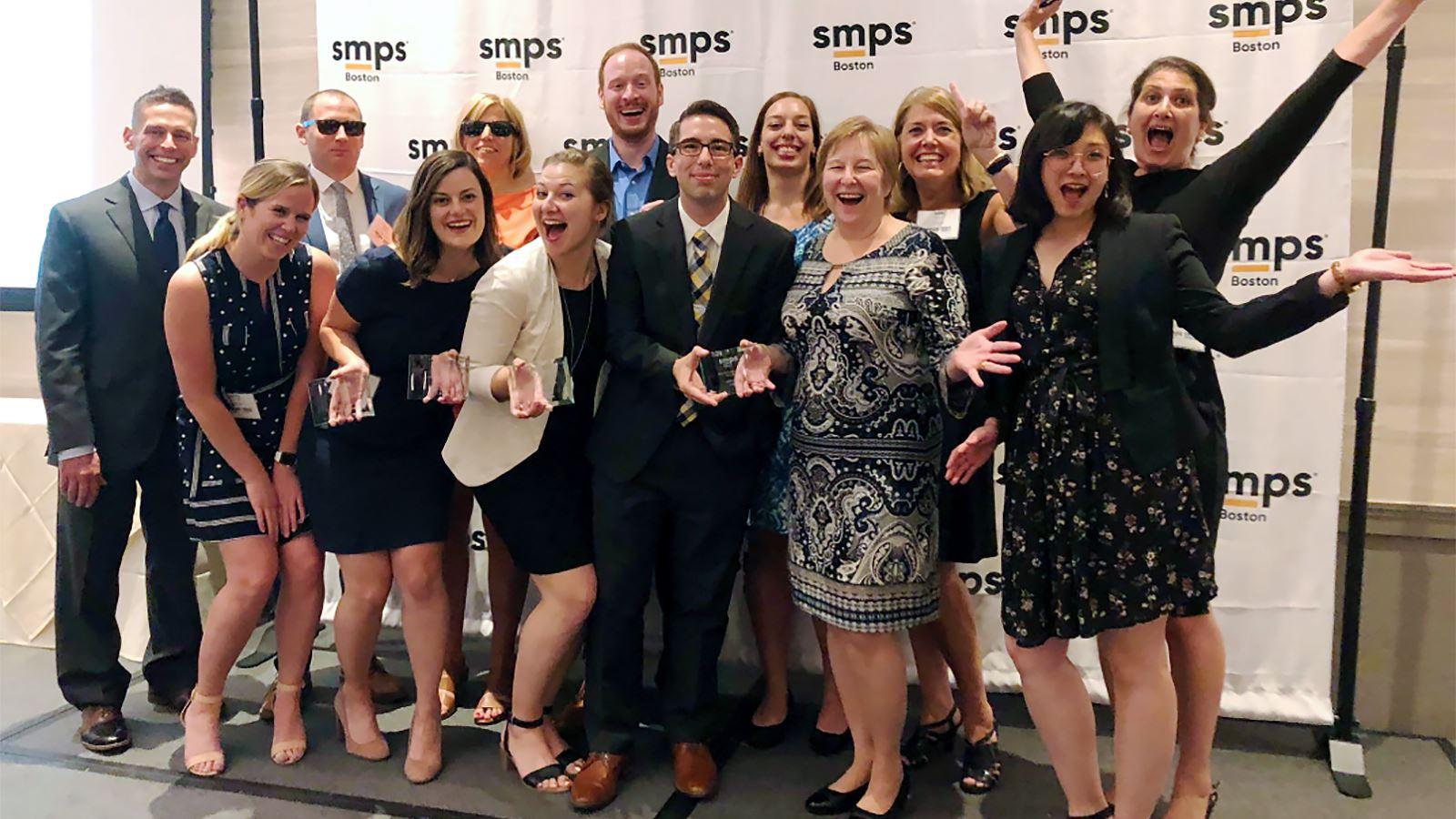 BOSTON—CDM Smith was honored by the Society for Marketing Professional Services (SMPS) Boston Chapter with five 2019 Marketing and Communication awards. The awards are presented to the firms and individuals who had made distinguished contributions to the A/E/C industry. CDM Smith received three first-place awards: one in the video category for How Will Driverless Vehicles Change the Way We Travel? and another in the brand awareness campaign category for the FYI in 45 Webinar Program. CDM Smith also received a first-place award in the holiday category for their holiday greeting card. CDM Smith's first-place in the brand awareness category, the FYI in 45 Webinar Program took home the additional honors of Best In-House Design, a distinction recognizing the very best in-house creative team and Best In-Show, an honor given to the submittal with the highest overall scores across all categories.
The past 2 consecutive years CDM Smith has earned four awards at the SMPS Boston Chapter Awards ceremony. This year CDM Smith surpassed that number with a remarkable five awards. The 2019 awards make it the fifth straight year that the firm has won the top honor in the brand awareness campaign category and the third year they have been honored with best in-house design.
"I am thrilled by this recognition for the work our team is doing." said CDM Smith's Julia Forgas, Executive Vice President - Marketing & Communications. She continues, "We have the very best communications and marketing professionals in the business, and they continue to find ways to be innovative and creative. I am extremely proud of the team and thankful to SMPS Boston for the recognition."
These awards attest to CDM Smith's dedication to and investment in high quality and effective communications to clients and employees.
CDM Smith is a privately owned engineering and construction firm providing legendary client service and smart solutions in water, environment, transportation, energy and facilities. Passionate about our work and invested in each other, we are inspired to think and driven to solve the world's environmental and infrastructure challenges.