News Item
CDM Smith Partners with the City of Newark on Water Treatment Plant Upgrades
January 27, 2021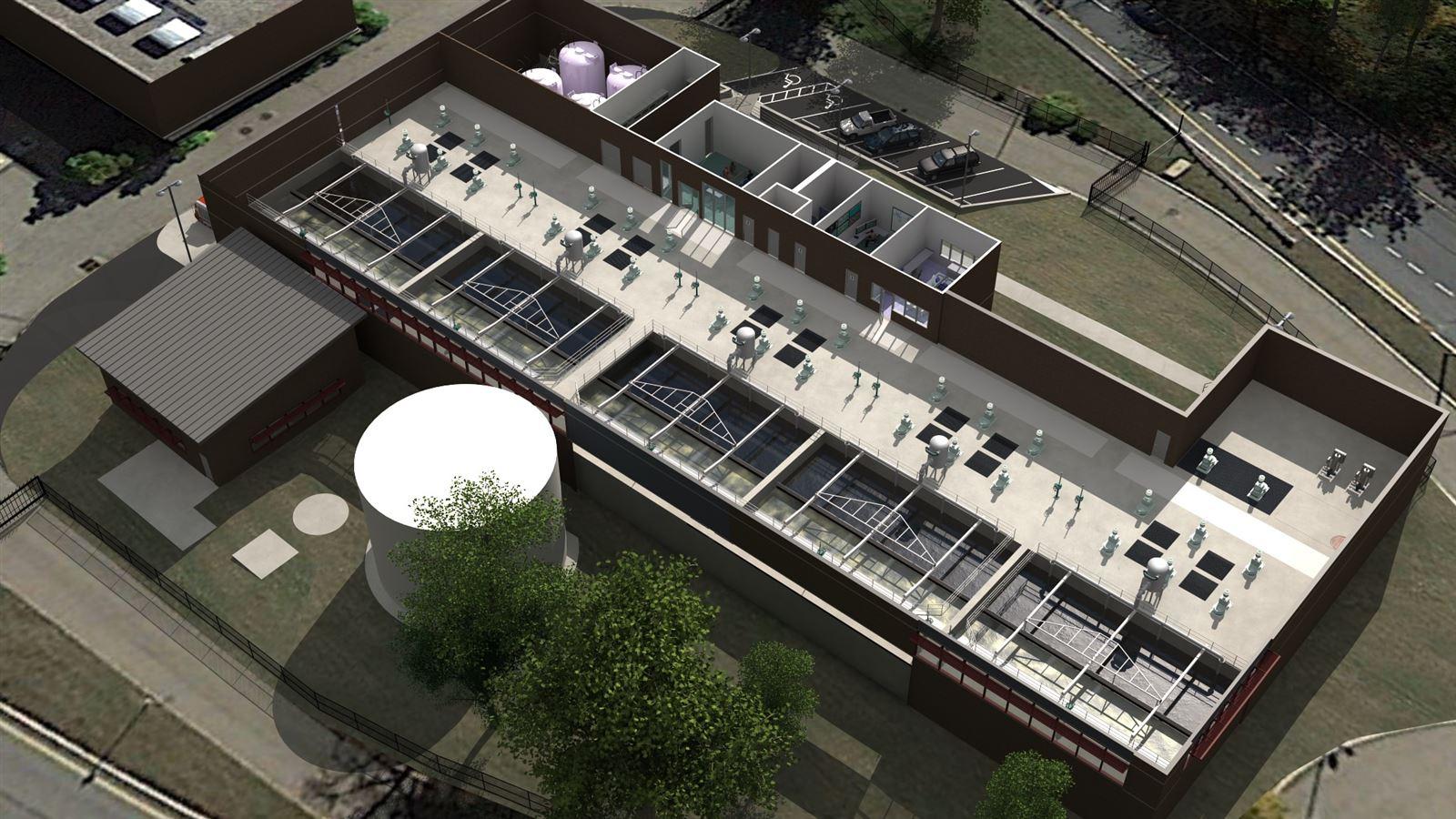 Conceptual rendering of the PWTP DAF
NEWARK, N.J.—The City of Newark has selected CDM Smith to design and implement upgrades to the Pequannock Water Treatment Plant (PWTP), Newark's largest drinking water facility. Under a $3.76 million, 4-year contract, CDM Smith is working in partnership with the city to restore the plant and to maximize capacity with a dissolved air flotation (DAF) system.
The system upgrades will improve drinking water quality and achieve Newark's production capacity goal for PWTP, while maintaining normal plant operations during construc­tion. CDM Smith has designed and constructed more DAF facilities in New Jersey than any other firm, including the two largest DAF instal­la­tions in the state at the Haworth and Canoe Brook water treatment plants. Working together over the past two decades, Newark and CDM Smith have addressed critical infra­struc­ture needs, including the Queen Ditch restoration and currently ongoing, Newark's landmark lead service line replacement program.
This project is an opportunity for Newark to invest both financially and tech­no­log­i­cally in local small- and minority-owned businesses. OCA Architects, Inc. and PCS Engineers are among the local firms joining CDM Smith during the design phase of this project.
"One of the great pleasures of my 33-year career has been watching our engineers collaborate with city officials and staff, putting in the time, sweat, and energy necessary to solve problems and improve lives here in Newark," said CDM Smith senior vice president Tom Schoettle. "I am so proud of all of the good we've accom­plished together, and I'm tremen­dously excited about the opportunity to continue building our legacy together with the PWTP DAF upgrade."
CDM Smith is a privately owned engineering and construc­tion firm providing legendary client service and smart solutions in water, environment, trans­porta­tion, energy and facilities. Passionate about our work and invested in each other, we are inspired to think and driven to solve the world's envi­ron­men­tal and infra­struc­ture challenges.
Water Partnership
https://cdmsmith.com/en/Client-Solutions/Focus-Areas/Water
It's about much more than engineering. It's thoughtful experts, powerful insights and smart decisions. It's an alliance to help you manage resources and build a more resilient future.
Learn More