News Item
Christopher Korzenko Named 2021 Recipient of NYWEA Environmental Engineer Award 
March 4, 2021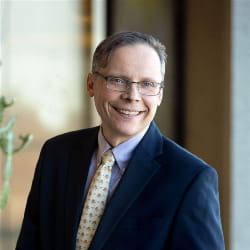 NEW YORK CITY—CDM Smith is pleased to congrat­u­late Christopher Korzenko, PE, BCEE, PMP, on receiving the New York Water Environment Association's Envi­ron­men­tal Engineer Award. The award recognizes the achieve­ments of an association member who has made a significant impact in the area of envi­ron­men­tal engineering and management. Korzenko accepted his award on Wednesday, February 17 at NYWEA's virtual 93rd Annual Meeting.
Korzenko, who is based in Woodbury, New York, is an associate and client service leader with over two decades of experience in the management, design and construc­tion of wastewater and energy projects. Throughout his career, he has implemented many projects that have allowed clients to improve process efficiency while reducing energy costs.
Having been an active member of NYWEA for 20 years, Korzenko has served on the orga­ni­za­tion's public education committee and has supported conferences as a presenter or moderator. He is also an active board member of the Long Island chapter, where he served as the chapter chair for 2018-2019. "Being recognized for my contri­bu­tions to the envi­ron­men­tal engineering field by NYWEA is a great honor," said Korzenko. "The mentorship and support from my colleagues at CDM Smith and the collab­o­ra­tion with our clients over the years has allowed me to make these contri­bu­tions to the field and collec­tively implement projects to improve our environment."
"Chris receiving this award is more than fitting," said William Nylic, CDM Smith project manager and Korzenko's colleague. "He has been a tremendous mentor for me and others, helping to guide us through many complex projects as well as encouraging involvement in volunteer orga­ni­za­tions. Chris demon­strates by example on how to lead projects effectively as well as being a leading member of NYWEA."
CDM Smith is a privately owned engineering and construc­tion firm providing legendary client service and smart solutions in water, environment, trans­porta­tion, energy and facilities. Passionate about our work and invested in each other, we are inspired to think and driven to solve the world's envi­ron­men­tal and infra­struc­ture challenges.