Benjamin Mosher, PE, BCEE, ENV SP
Vice President, Senior Envi­ron­men­tal Engineer
With experience in large-scale envi­ron­men­tal infra­struc­ture projects of all types and sizes, Ben Mosher has perfected the art of project management. As the firm's Northeast Water Service Division Technical Delivery Manager, Ben is responsible for overall technical project delivery and staff development in the region. Most recently, his managerial and technical expertise in anaerobic digestion helped advance the
Greater Lawrence Sanitary District's
organics to energy program, which worked to reduce the district's reliance on utility-supplied power through the intro­duc­tion of renewable energy alter­na­tives. Ben's an active member of a number of trade orga­ni­za­tions, has presented at notable conferences around the country and has been a contribut­ing author to industry design guidance documents, publi­ca­tions and regulations.

What has been your proudest project or accomplishment and why? Outside of some recent high-profile projects which I am very honored to have been a part of, I would say I'm still most proud of the first full wastewater treatment facility upgrades I was given the opportunity to manage. I distinctly recall my first visit to the site where the flow from the facility was discharging a plume of solids into the river and the majority of the equipment and systems were in disrepair. A few years later, I recall observing highly treated effluent discharging from that same pipe which provided me an extraordinary sense of accomplishment and thankfulness for all those who contributed to the effort.
What is your favorite part of your job?
I enjoy the challenge of bringing teams together to work toward a common goal. In my project work, I get to work with staff from across the globe. Each one brings a unique set of skills, energy and personality to the table. As the lead of the Northeast Water Services Group within CDM Smith, I've been fortunate enough to coordinate a group of very talented and energetic water profes­sion­als with varied backgrounds and aspirations. The challenge of working with each of these unique teams to solve some of our most complex envi­ron­men­tal challenges is, without question, my favorite part of the job.

How has your career evolved since you joined CDM Smith, and why?
Ever since I began employment with CDM Smith as a co-op, I have had the opportunity to follow my interests and have been provided a number of challenging and varied opportunities. My first few years were spent exclusively working on CSO studies and design, followed by experience with water distribution system planning and design. Following an expression of interest in wastewater treatment, I was given the opportunity to work on a number of wastewater treatment facility upgrades and have since transitioned that into a specialization in biosolids and resource recovery from wastewater and food waste. I am extremely thankful that the firm has provided the opportunity for me to follow these interests and provided me with many exciting and varied opportunities over the years.
What's your personal motto? "…To leave the world a bit better, whether by a healthy child, a garden patch, or a redeemed social condition; to know even one life has breathed easier because you have lived. This is to have succeeded." – Ralph Waldo Emerson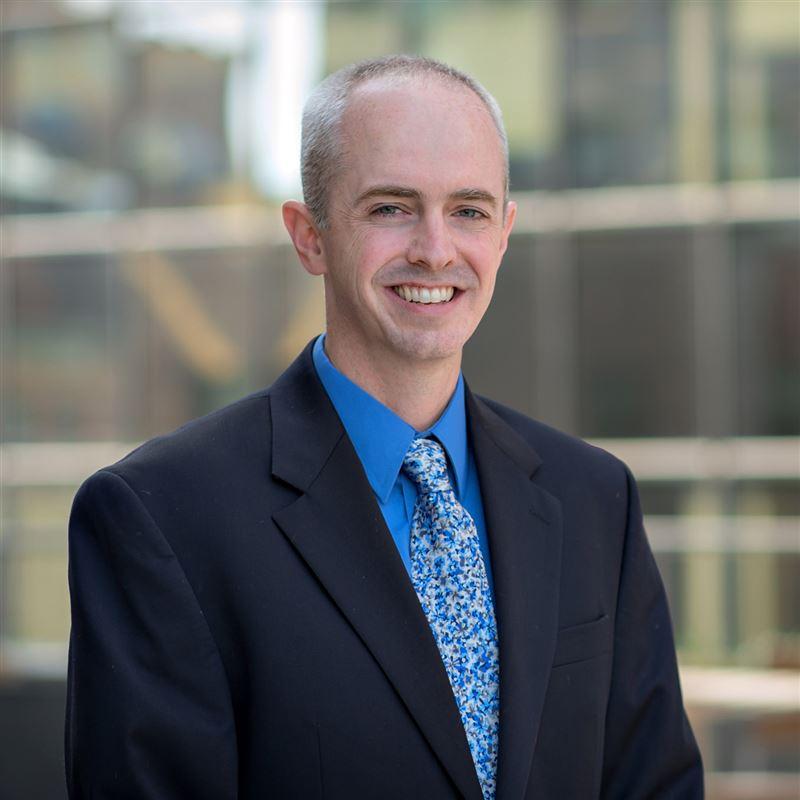 I'm driven to help reduce the impact humans have on the planet for the sake of all future generations.  
Did you know?

For a private industrial client, Ben managed the design of a facility that will produce approximately 210 tons per day of high nutrient ammonia sulfate fertilizer containing approximately 20 percent biosolids.
Inspiring the Next Generation: Mentoring and Workforce Planning
https://www.cdmsmith.com/en/Webinar/Mentoring-the-Next-Generation
Learn how CDM Smith has built formal and informal programs to attract and retain the next generation of profes­sion­als.
Learn More
Expert

Connect with Ben
water@cdmsmith.com
Learn more from an expert in transforming wastewater treatment plants into cutting-edge facilities that are driving net-zero.
Contact Ben