Insight
Breaking Down PFAS: The Webinar
Experts working at the front lines of PFAS research and treatment share their experiences and insights.
In 2019, the discussion about per- and poly­flu­o­roalkyl substances (PFAS) and their potential effects on human health has moved from the laboratory to the living room. Just a year ago, you would be hard pressed to find a single layperson to define PFAS. That is all starting to change thanks to a barrage of news headlines, public policy pronounce­ments, and the molecular fortitude that allows these compounds to linger in our water supplies.
As part of our FYI in 45 webinar series, two CDM Smith experts on this topic recently discussed how to start an action plan, potential solutions, and promising treata­bil­ity studies conducted at the Bellevue Research and Testing Laboratory.
Dr. Dora Chiang is a practice leader with CDM Smith and an inter­na­tion­ally-renowned expert in envi­ron­men­tal remediation who has made great leaps in under­stand­ing newly discovered cont­a­m­i­nants like PFAS. As the leader of CDM Smith's emerging cont­a­m­i­nants practice, she applies cutting-edge research to active project sites all over the world.
Alan LeBlanc is a discipline leader for water treatment with CDM Smith and has more than two decades of design and construc­tion experience. He's helping to lead the charge to study and treat for PFAS and other emerging cont­a­m­i­nants, performing cutting-edge work that's helping to set the standard for the water industry.
The following is a series of highlights from the webinar, hosted by CDM Smith principal marketing manager Andrew Beaton on June 27. The full version is available on-demand.
Andrew Beaton: To start up our show today let me serve up a very basic question to Dora. What are PFAS?
Dora Chiang: Yeah, that's a good question. The chemicals were discovered by scientists at Dupont beginning in the 1940s. Over decades of development, we now have more than 5,000 compounds in the global market. They are completely man-made, and they do have very unique physical properties. We have them all over the place.
Andrew Beaton: Just to play devil's advocate, Al, there are currently no federal MCLs [maximum contaminant levels] for PFAS, like those in place for cryp­tosporid­ium, copper or lead—and only an EPA health advisory level of 70 parts per trillion. So then, why is it so important to devote attention to PFAS?

Alan LeBlanc: You know, this is a really very young science. Most of the knowledge of PFAS, and drinking water treatment in particular, has been built really just in the past few years. This is a field of study that's really evolving rapidly, as are the regulations and the attitudes of the public.
The PFAS compounds are quite likely more prevalent than we think. Just a few years ago the detection limits were higher than they are now, so quite a bit has changed there. There are threats to drinking water sources that we hadn't quite realized and as a result of that there's a lot of concern there.
Andrew Beaton: So, this is part of why we see a lot of utilities and orga­ni­za­tions feel the need to take action now. State-level regulation is growing across the U.S., isn't it?

Alan LeBlanc: Yeah, it sure is. I didn't make my last statement to exaggerate. Right now there's at least 13 states that have developed criteria or health advisories, or in the case of New Jersey an actual MCL, for one or more PFAS compounds. Others are continually reviewing their health advisories and may be trying to keep up with the state across the border.

Andrew Beaton: Al, can you take a moment to address public outreach? That is such a huge part of this.

Alan LeBlanc: If we think we're going to design a treatment solution and not speak with the public, we're probably mistaken. Successful risk commu­ni­ca­tion is a huge cost in dealing with PFAS. It's on us to sharpen the perception, to provide a scien­tif­i­cally valid under­stand­ing of the hazards. We want them to ask the appropriate people the appropriate questions.

Andrew Beaton: What do we know about how PFAS move through the environment? Dora, I know you and your colleagues have been actively inves­ti­gat­ing this, so give us a peek at Project ER18-1204, which we're conducting for the Strategic Envi­ron­men­tal Research and Development arm of the US Department of Defense, or SERDP for short.

Dora Chiang: Yes, we currently have about 15 SERDP/ESTCP [Environmental Security Technology Certification Program] projects, as well as Water Research Foundation projects, looking at PFAS. This is one of the projects that really focuses on the mass transfer, mass discharge of PFAS from the source area, in this case an AFFF [aqueous film forming foams] impacted source.
It's a relatively small target area we're looking at in order to return high resolution results. It's very novel. We are still digesting the data a little bit, but I'm going to share with you some preliminary findings. As you can see, the depths of the sampling range from near the surface all the way down to eight feet below ground. You see huge accu­mu­la­tions of PFAS up near surface depths.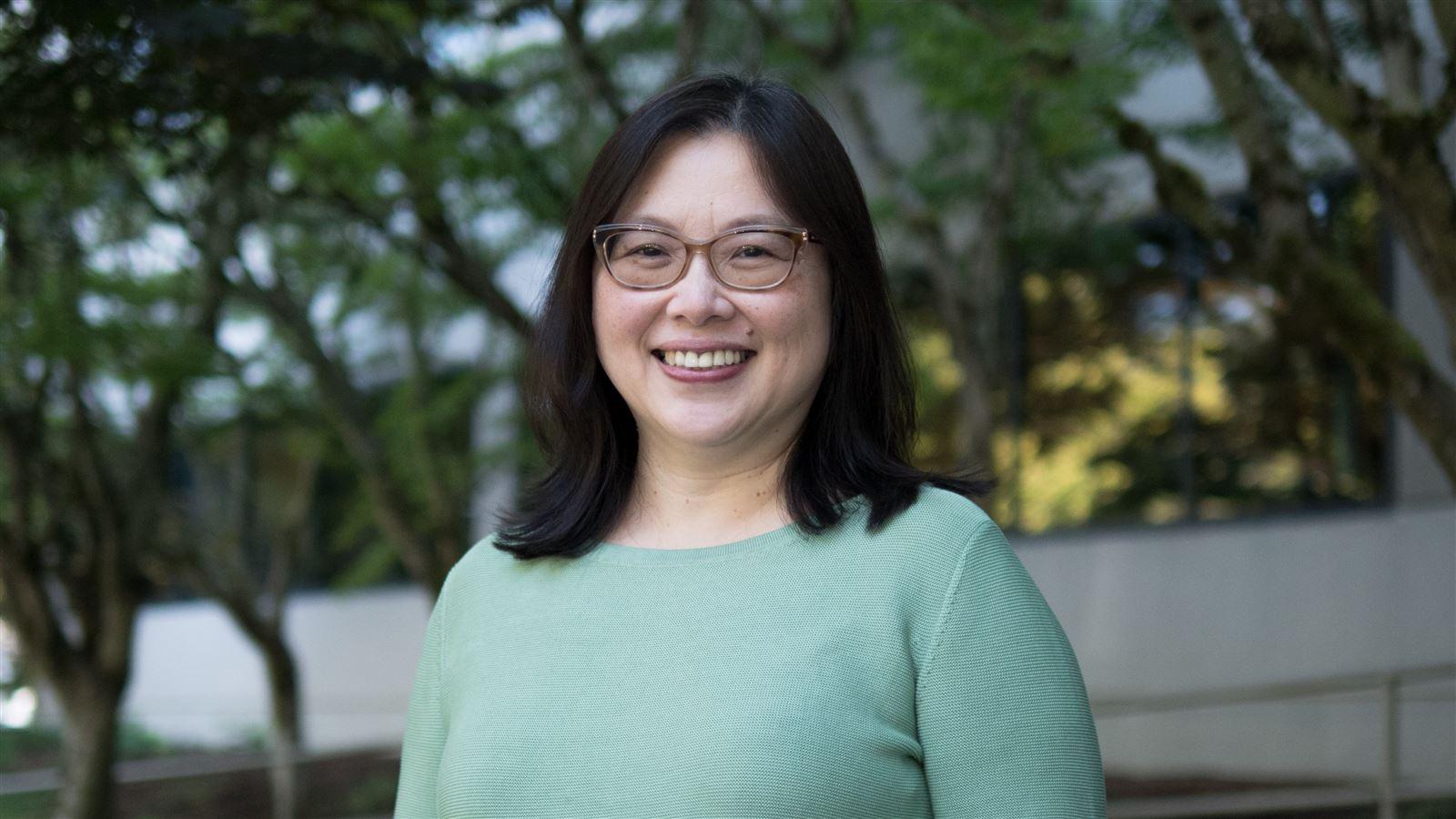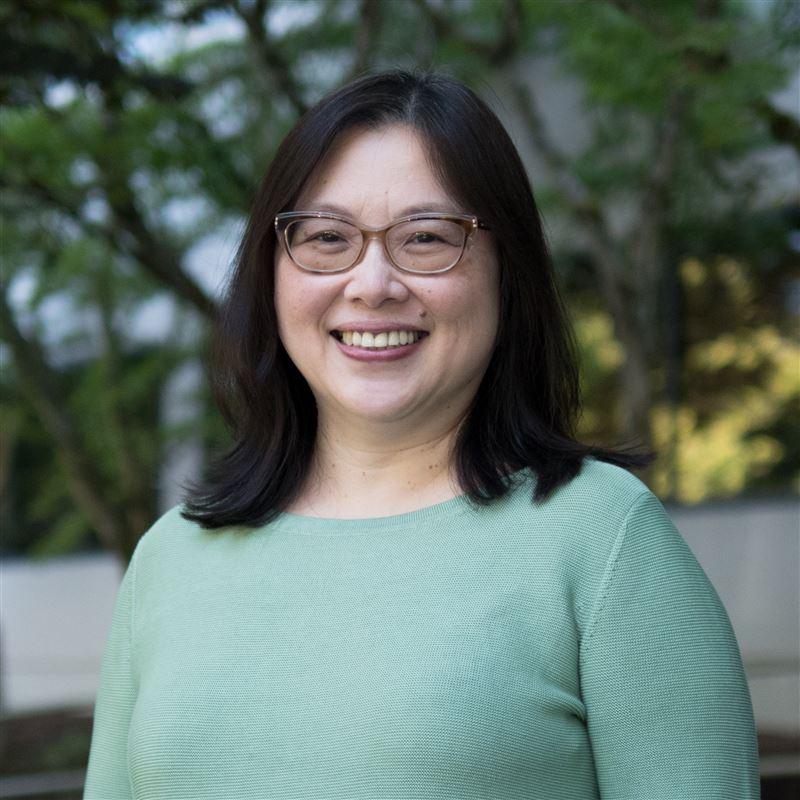 Every site is comprised of different contaminants. We're in a unique position to make sure a combination of technologies will fit exact site specifications.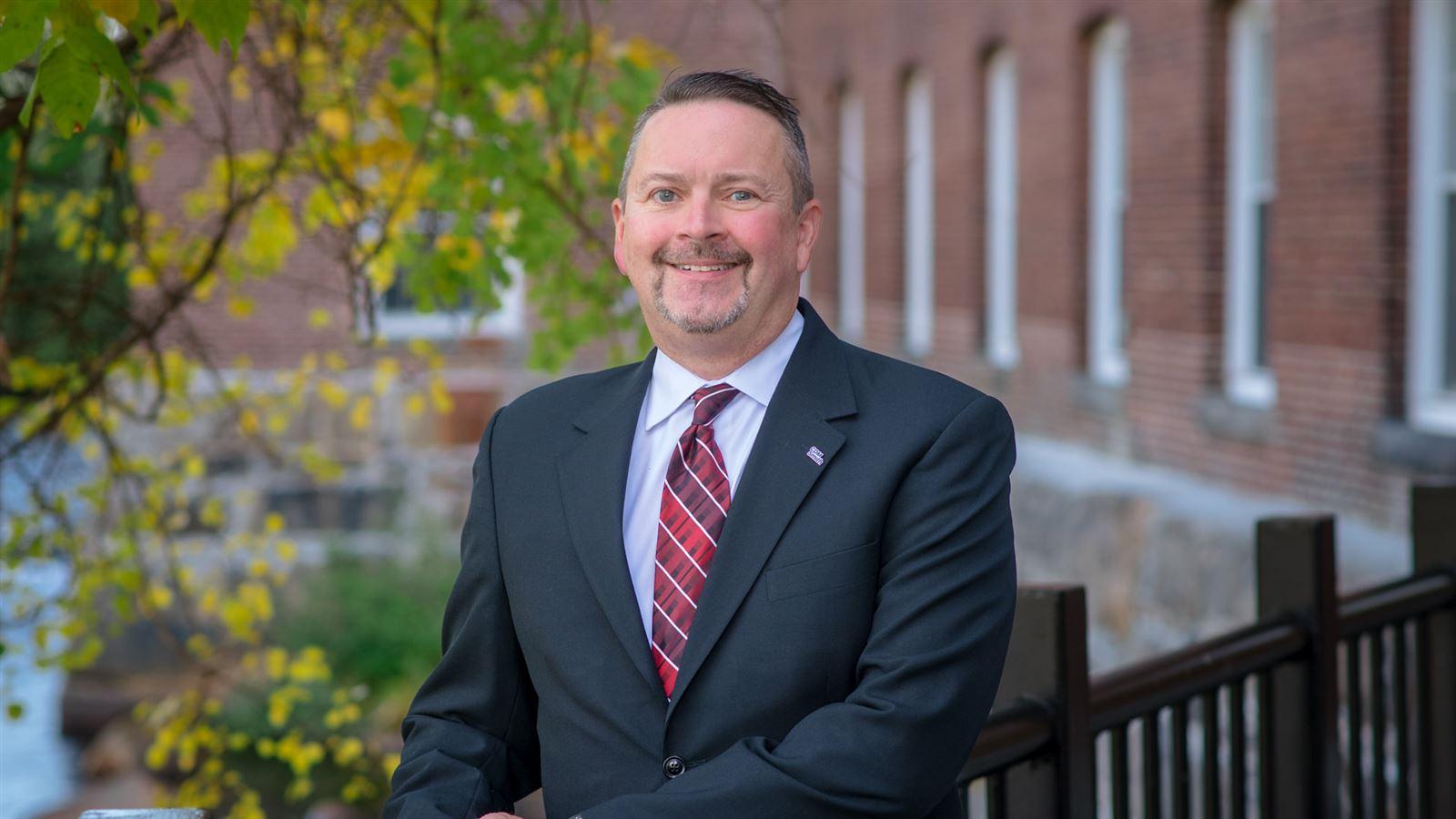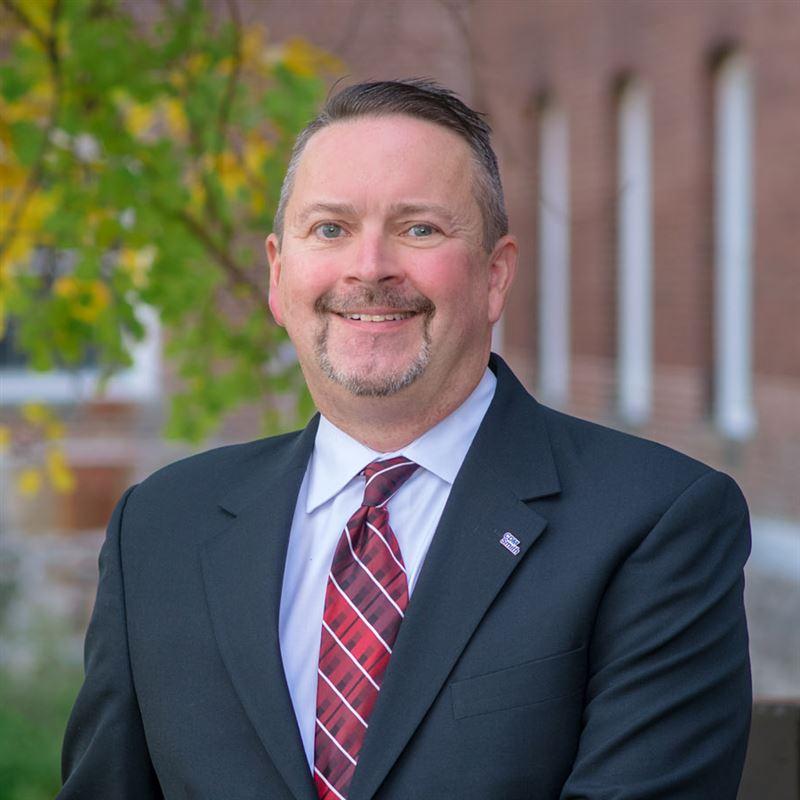 When we carefully listen to our client's challenges, ruminate on it and deliver an on-point solution, we're at our best.
Breaking Down PFAS Archive
https://cdmsmith.com/en/Campaigns/Breaking-Down-PFAS/Archive
Missed an email? We have you covered! Check out our archived articles on PFAS.
Visit the archive
Andrew Beaton: Al, can you talk a bit about the consid­er­a­tions needed to effectively test for PFAS, avoiding cross-cont­a­m­i­na­tion and other common mistakes?
Alan LeBlanc: Yeah, that's a real consid­er­a­tion here. So we're looking for cont­a­m­i­na­tion in the parts per trillion, which is incredibly small and PFAS sampling is pretty tricky because, you know, it exists at such low levels and it makes it all the more important to avoid cont­a­m­i­na­tion of samples. We have different types of envi­ron­men­tal samples, different data objectives. We have different field conditions and there are various guidances out there about what one should do and should not do when collecting samples for PFAS.
Andrew Beaton: Al, give us your high-level overview of how to success­fully take on PFAS treatment technology selection.
Alan LeBlanc: So I've observed that it can be a daunting task to get into. They say, oh my gosh. I have PFAS. What do I do first? What do I do next? How quickly can I do it? So, often it's pretty wise to start with an engineering evaluation to figure out what is the problem. And what is the solution at a high-level? You know, looking at it in context. How is PFAS treatment going to work with my existing water treatment processes?
Running bench scale or pilot scale testing is really key. We're big on testing a site-specific water chemistry to see how it behaves with PFAS treatment. Every site has a different brew of PFAS and other water quality char­ac­ter­is­tics. And you know, this is pennies on the dollar compared to a person rushing to install PFAS treatment without due diligence. Lifecycle cost analysis is also a really important part of that to know what we're getting into.
Andrew Beaton: And share with us if you would the work your colleagues are doing with low pressure reverse osmosis for emerging contaminant treatment in North Carolina.
Alan LeBlanc: So, Brunswick County North Carolina, they take surface water, not groundwater, from the Cape Fear River. PFAS, including Gen-X was found on the surface source water. And so they made a decision as a group to go after all of that and pilot testing was carried out with low-pressure reverse osmosis. And the objective was to indeed eliminate all emerging cont­a­m­i­nants. It was found to be really effective.
Andrew Beaton: You've worked on several PFAS treatment plans. What are the biggest takeaways from those projects?
Alan LeBlanc: I think to tackle this challenge it's important to engage a well-rounded group, from the owners to the staff, from the engineering and scientific community. It's people like Dora and it's water treatment prac­ti­tion­ers and it's laboratory people and beyond that. It gets down to permitting staff and other staff that can implement the project like this. I think it's key to do the lifecycle cost analysis. We need to know what we're getting into right out of the gate, capital- and operating cost-wise, and then remembering that one technology does not fit all.
We need to know what we're getting into right out of the gate
Andrew Beaton: So Dora, Al has just given us the rundown on the existing effective options for treatment – where is the research looking next?
Dora Chiang: Yes. So that is the question. What is next? There are many challenges in terms of treating PFAS. What Al is talking about is what we call "separation technology." You pretty much move PFAS from one media to another media and then you have the concentrate. But you have to think about how you manage the concentrate. So really the future of PFAS is looking at different options. We all love options because site conditions can be different, the chemistry can be different, everything can be different.
We are looking to focus on optimizing the upstream treatment technology, reducing the downstream waste generation, and then destroying the PFAS.
Andrew Beaton: Let's talk about the next frontier: PFAS destruction! Literally, breaking down PFAS compounds. What are you seeing on that front?
Dora Chiang: There are many researchers trying to develop new tech­nolo­gies to break down PFAS.
Elec­tro­chem­i­cal oxidation—that is a technology that many scientists and researchers are looking into, including CDM Smith. The second technology is reductive deflu­o­ri­na­tion. I just recently heard from a professor from Princeton. They managed to manipulate the reductive potential as well as combined microbial degradation processes, as well. So those are two tech­nolo­gies we are really looking forward to.
Then, there are also two tech­nolo­gies, thermal and plasma, which have moved on to a pilot study. There's a lot going on, but we always have to keep in mind their scalability and prac­ti­ca­bil­ity.
Andrew Beaton: How about toxicology? I know a big concern right now is around impacts on agriculture, can you talk about our research in that area?
Dora Chiang: While drinking water is really a main source of PFAS exposure, we do need to realize that food intake has gotten a lot of attention, as well. So, our colleagues in Australia are doing a phar­ma­co­ki­netic study, or what we call a PK study, to see the effects of PFAS on cow organs. During this study, we will evaluate the PFAS intake, how PFAS has been metabolized in the body of the cows, and also observe how the residues of PFAS are getting to the milk and staying in the organs. We just hope this study can really provide the information on acceptable levels of PFAS in feedstock, or even biosolids, that will not cause adverse effects on consumer products.