News Item
Transportation Project Manager Hisham Abdelaziz Joins CDM Smith
August 28, 2017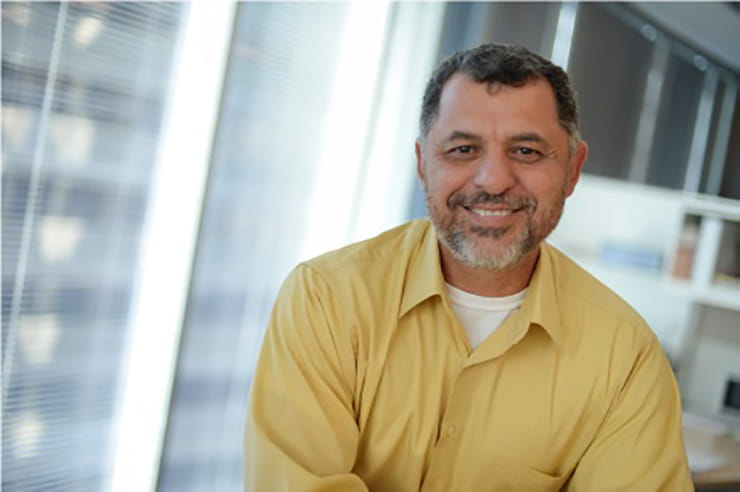 CHARLOTTE, North Carolina—Hisham Abdelaziz, PE, has joined CDM Smith as a senior transportation project manager in the Charlotte office, expanding the firm's capacity for alternative delivery and complex project management.
For more than two decades, Abdelaziz has successfully managed and led challenging transportation design projects for both the North Carolina and South Carolina Departments of Transportation (NCDOT and SCDOT), as well as counties and municipalities across the southeastern United States. His experience includes leading roadway design for the environmental impact statement phase of SCDOT's $1.2 billion Carolina Crossroads project—South Carolina's No. 1 statewide interstate priority. He also served as project manager for NCDOT's $100 million I-485 design-build project, which widened 8 miles of I-485 from two to four lanes in each direction, expanded several bridges and added a flyover bridge, bringing relief to drivers along the corridor.
"We're thrilled to add Hisham to our team! His extensive alternative delivery and project management experience will fuel growth in our transportation practice," says Bob Hamm, PE, vice president and sales leader for CDM Smith's South Transportation Group. "Hisham's addition strengthens our commitment to providing exceptional client service and technical excellence to our transportation clients in the Carolinas and Southeast."
Abdelaziz says he is excited to join CDM Smith at a time when the transportation market in the Southeast is thriving. "North Carolina has been one of the most mature markets in the region for alternative delivery projects, and South Carolina recently passed a much-needed increase in its gasoline tax. These conditions open opportunities for large-scale transportation projects that demand both innovation and technical excellence. I'm excited to pursue them as part of a firm that is recognized as an industry leader."
CDM Smith provides lasting and integrated solutions in water, environment, transportation, energy and facilities to public and private clients worldwide. As a full-service engineering and construction firm, we deliver exceptional client service, quality results and enduring value across the entire project life cycle.
Focus Area
Transportation
At CDM Smith, modern mobility is about forward-thinking, strategic investments. It's taking the long view, leveraging emerging technologies and a multimodal mindset to advance our infrastructure for the future.
Learn More