News Item
Oil and Gas Project Manager Jeremy Wilkerson Joins CDM Smith
September 26, 2017
HOUSTON, Texas—Jeremy Wilkerson has joined CDM Smith as a senior project manager in the Houston office. His addition grows our Industrial Services Group's capabilities in the oil and gas sector and expands our project management capacity for all industrial design and construction projects in the Gulf Coast.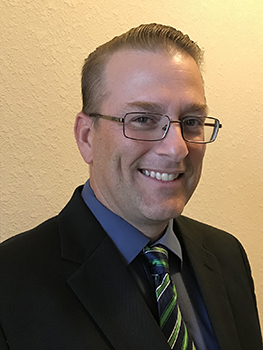 Wilkerson brings 19 years of project management, sales and engineering experience and a successful track record serving clients in the oil and gas, power generation and manufacturing markets. He has managed upstream, midstream and downstream oil and gas projects ranging from small capital and maintenance projects up to $350 million large capital projects. His well-diversified experience in running projects related to tank batteries, gathering systems, compressor stations, pipelines, gas plants and refineries allows CDM Smith the opportunity to deliver projects across the entire oil and gas value chain.
"Jeremy's engineering, procurement and construction delivery experience bolsters our facility-focused team and contributes to our growth in this important market," said Kevin Molloy, oil and gas client service leader. "We're thrilled to add him to our team. He's already kicked off his first project, and we're seeing immediate benefits from the skills and expertise he brings."
Speaking about the future opportunities for CDM Smith in the Gulf Coast, Wilkerson said, "Oil and gas companies are continually looking for ways to increase quality and lower their total installed cost. I believe CDM Smith has the right mix of design and construction teams to deliver on these goals. I'm looking forward to connecting our teams to those opportunities and leading them in delivering high-quality solutions for our clients."
CDM Smith provides lasting and integrated solutions in water, environment, transportation, energy and facilities to public and private clients worldwide. As a full-service engineering and construction firm, we deliver exceptional client service, quality results and enduring value across the entire project life cycle.