Insight
National PFAS Legislative Roundup
Tracking fast-moving regulations of emerging cont­a­m­i­nants, like PFAS, is one of the most challenging aspects for utility managers and anyone in the water industry. To help keep pace, we've compiled the latest regulations at both the state and national levels. 
A growing list of U.S. state regulatory bodies are taking steps to limit human exposure to the group of chemical compounds known as PFAS—per and poly­flu­o­ri­nated substances—signaling a trend toward lower maximum contaminant levels (MCLs). PFAS, still categorized as a group of emerging cont­a­m­i­nants, have begun to dominate conver­sa­tions about drinking water cont­a­m­i­na­tion, and 2019 may be remembered as the year these commercial surfactants broke into mainstream conver­sa­tions about our drinking water. With several states enacting more stringent MCLs and the federal government moving the needle at the national level, we've compiled some highlights below. Consult the standards and guidance spreadsheet from the Interstate Technology Regulatory Council (ITRC), most recently updated in May 2019, for a full list of policy updates on PFAS around the globe.
Michigan
Michigan ranks among the states most affected by PFAS cont­a­m­i­na­tion, and a Michigan PFAS Action Response Team (MPART) is considering some of the lowest thresholds for PFAS to date.
According to an official MPART report, variations in public policy exist nationwide, but there is no denying a common theme: "the values are trending lower." New Jersey currently has the only active MCL for PFAS—13 parts per trillion (ppt) for perflu­o­rononanoic acid (PFNA)—but if the new recom­men­da­tions from MPART become official state policy, Michigan would lower the threshold for select compounds like PFNA even further.
Statewide testing in 2018 revealed PFAS chemicals present in the drinking water of at least 2 million Michigan residents, which resulted in the creation of MPART and an announce­ment from Governor Gretchen Whitmer that the state would be setting official MCLs by spring 2020. Then, in April, MPART released a set of health screening levels designed as conser­v­a­tive limits that would be used to determine the need for further action. Those limits fell even further in the form of new health-based values (HBVs) that will be used by Michigan's Department of Environment, Great Lakes and Energy to develop new PFAS drinking water standards next year.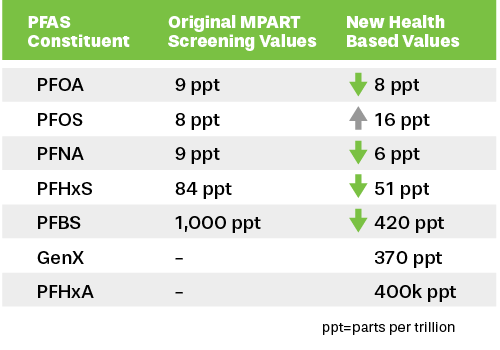 The new HBVs included two additional chemicals, PFBS and GenX, compounds originally introduced as sustainable replace­ments for PFOA and PFOS but are now associated with potential adverse health effects.
New York
If the latest announce­ment from Governor Andrew Cuomo is any indication, New York is poised to be the next state to lower MCLs for PFOA and PFOS, the two most researched PFAS constituents. According to Governor Cuomo, the state health commis­sioner has accepted recom­men­da­tions for new standards. Under these guidelines, MCLs for PFOA and PFOS would drop to 10 ppt. The federal health advisory for these two compounds stands at 70 ppt.
Federal
Earlier this year, the Envi­ron­men­tal Protection Agency (EPA) released a PFAS Action Plan, which included health advisories and recom­men­da­tions for further inves­ti­ga­tion but stopped short of a nationwide, mandatory MCL. Now, the U.S. Senate is trying to fast-track additional regulatory action with a bill intended to:
Set national drinking water regulations governing exposure levels to PFAS
Add certain PFAS compounds to the list of EPA's Toxic Release Inventory
Allow the Department of Defense to work with utilities to treat drinking water
So far, the bill has been approved by the Senate Environment and Public Works Committee and supporters of the bill have attempted to attach PFAS-specific language to the National Defense Autho­riza­tion Act. If that strategy fails, experts believe that its supporters will attempt to attach it to a different bill.

PFAS compounds have been around for more than half a century, but researchers are only now starting to understand how they behave in the environment and in our bodies. CDM Smith has over a dozen active research studies inves­ti­gat­ing PFAS char­ac­ter­is­tics and treatment options. If you are considering taking action to address potential PFAS cont­a­m­i­na­tion, consider these next steps:
Understand your state's current guidelines
Test to identify PFAS compounds or precursors actually present at your site
Explore the types of treatment tech­nolo­gies to identify what might work for you
Additional information around testing consid­er­a­tions and treatment selection was presented in our recent webinar. Connect with our experts for more information and help preparing for PFAS reduction and removal.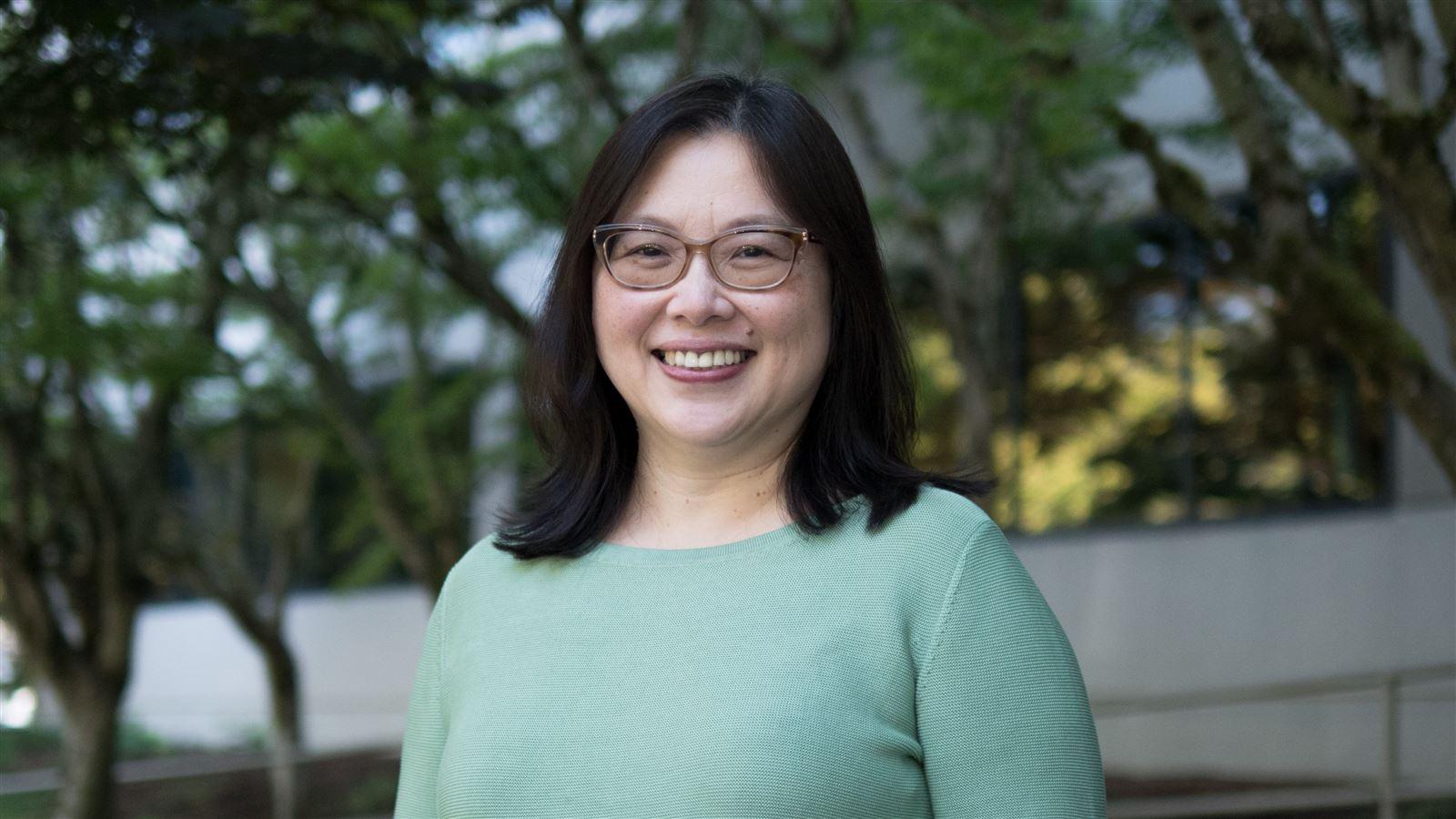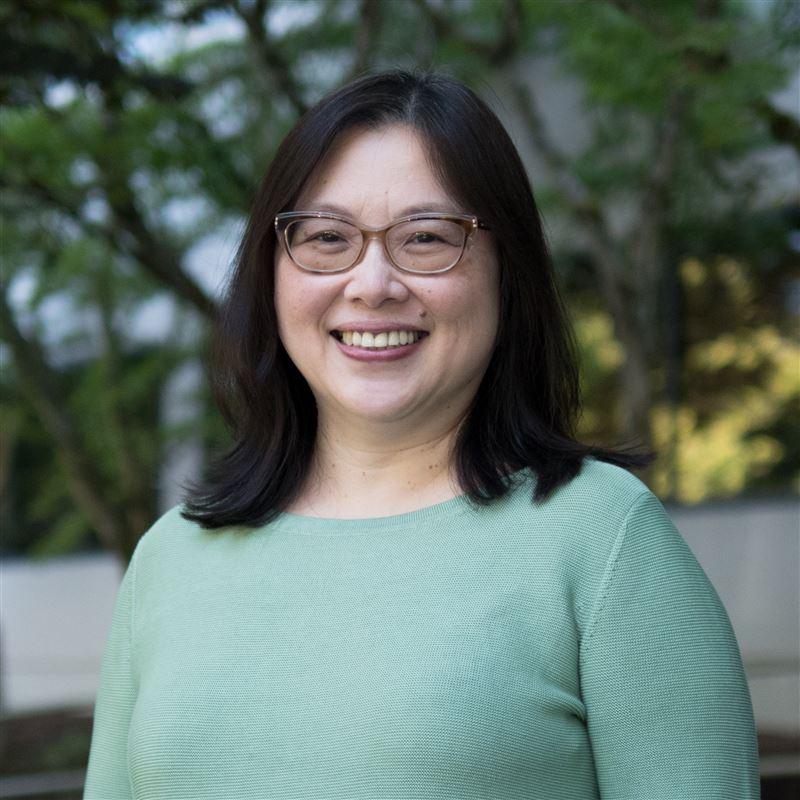 Every site is comprised of different contaminants. We're in a unique position to make sure a combination of technologies will fit exact site specifications.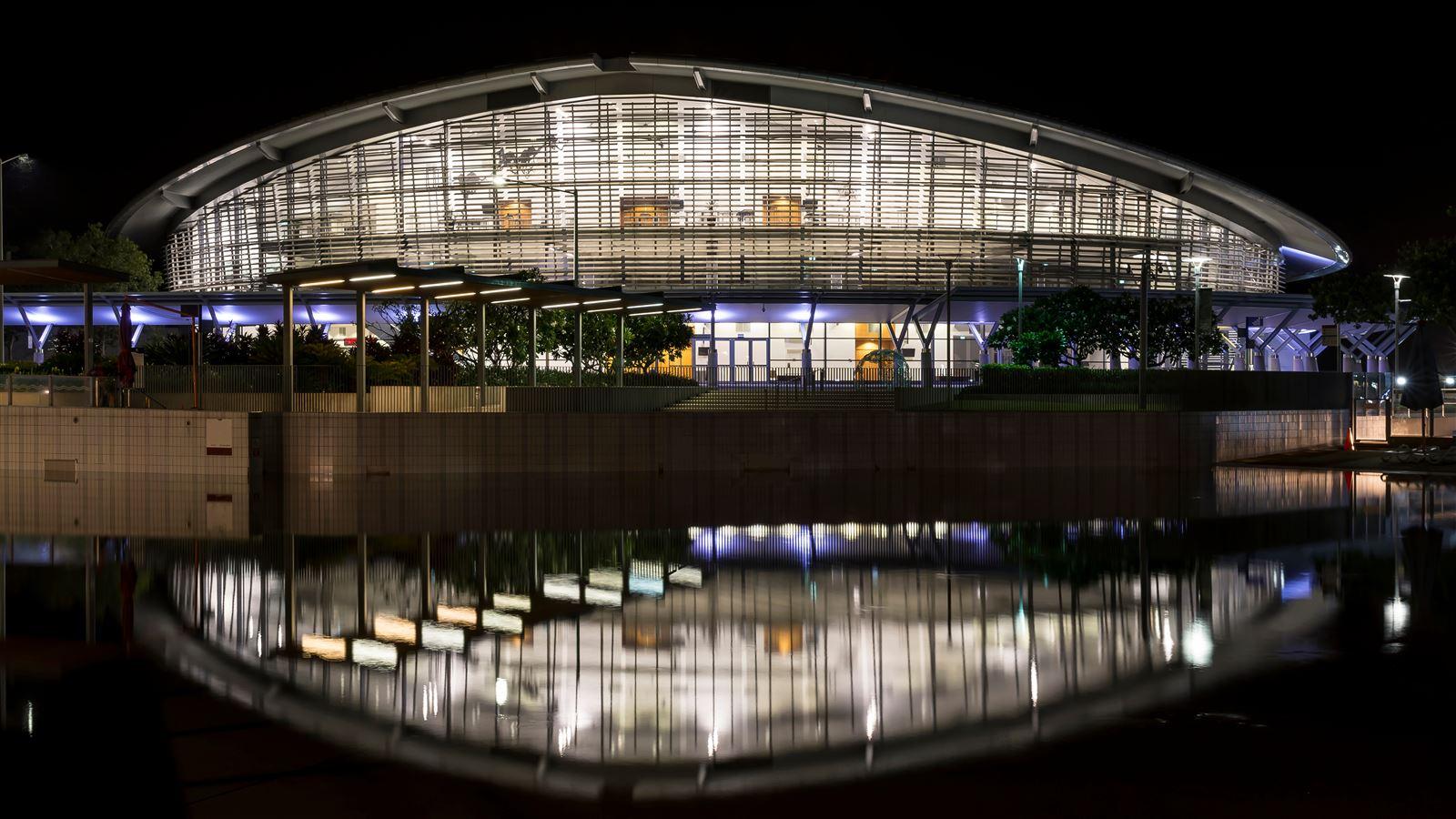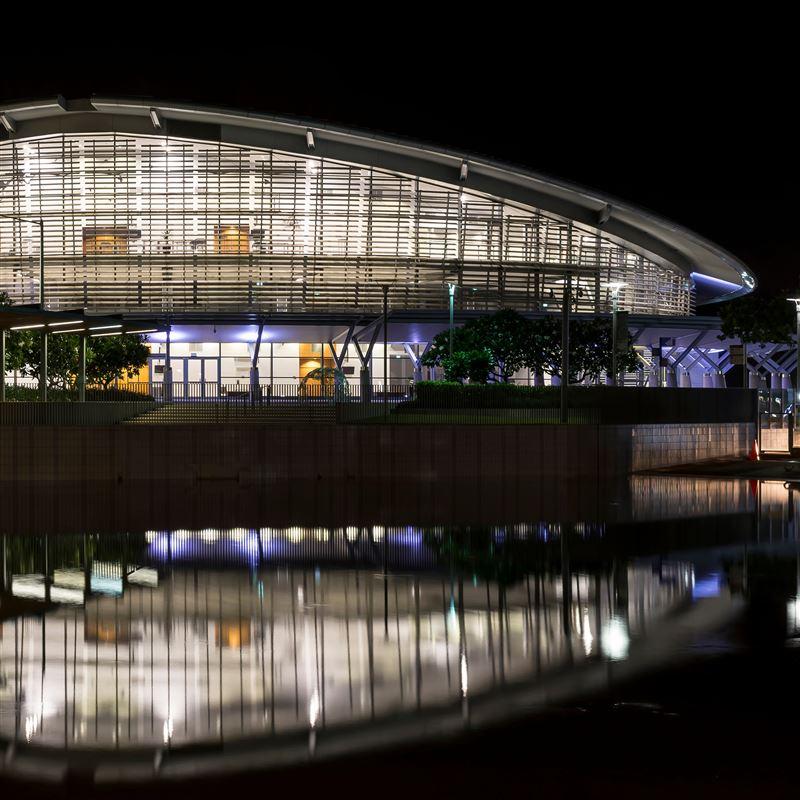 SETAC Australasia
Dora Chiang led a full day of PFAS training at this year's SETAC-Australasia Conference.