Karl-Friedrich Gilbert
Senior Project Manager
Civil engineer Karl-Friedrich Gilbert has worked in his field since 1980. As a ge­ot­ech­ni­cal and hy­dro­ge­o­log­i­cal expert, he calculates sta­bil­ity, de­for­ma­tion, foundations and struc­tural design of high-rise, res­i­den­tial and office buildings as well as heavy civil en­gi­neer­ing works and traffic routes. He supports the whole project life cycle—starting from the first soil and foun­da­tion reports to the final site su­per­vi­sion during the con­struc­tion phase. One par­tic­u­lar high­light in his career is the new central train station and track layout "Stuttgart 21" in Germany, which he is con­vinced he will remember proudly until he retires. Other note-worthy projects are situated in other regions of Germany, for example the Main­fo­rum high-rise in Frank­furt, the new Deutsche Bahn railway routes from Frank­furt to Mannheim and Frank­furt to Cologne, and a new block for the Staudinger Power Plant located east of Frank­furt.
Why CDM Smith? I enjoy projects with in­ter­est­ing new chal­lenges and the recog­ni­tion of my col­leagues and clients.
What is your favorite part of your job? This is seam­lessly linked to my reason to work for CDM Smith: teamwork and contact with col­leagues and cus­tomers. I enjoy being able to put myself in the client's shoes to help them realise their ob­jec­tives.
In your view, what is the added value of CDM Smith for our clients? It is the spe­cial­ist knowl­edge in our team as well as the col­lab­o­ra­tion between spe­cial­ists in a variety of fields. In this way, we can satisfy nearly all of our clients' needs—no matter how complex they are.
Why did you want to become a civil engineer? Because I was in­trigued with the idea of creating im­por­tant build­ings.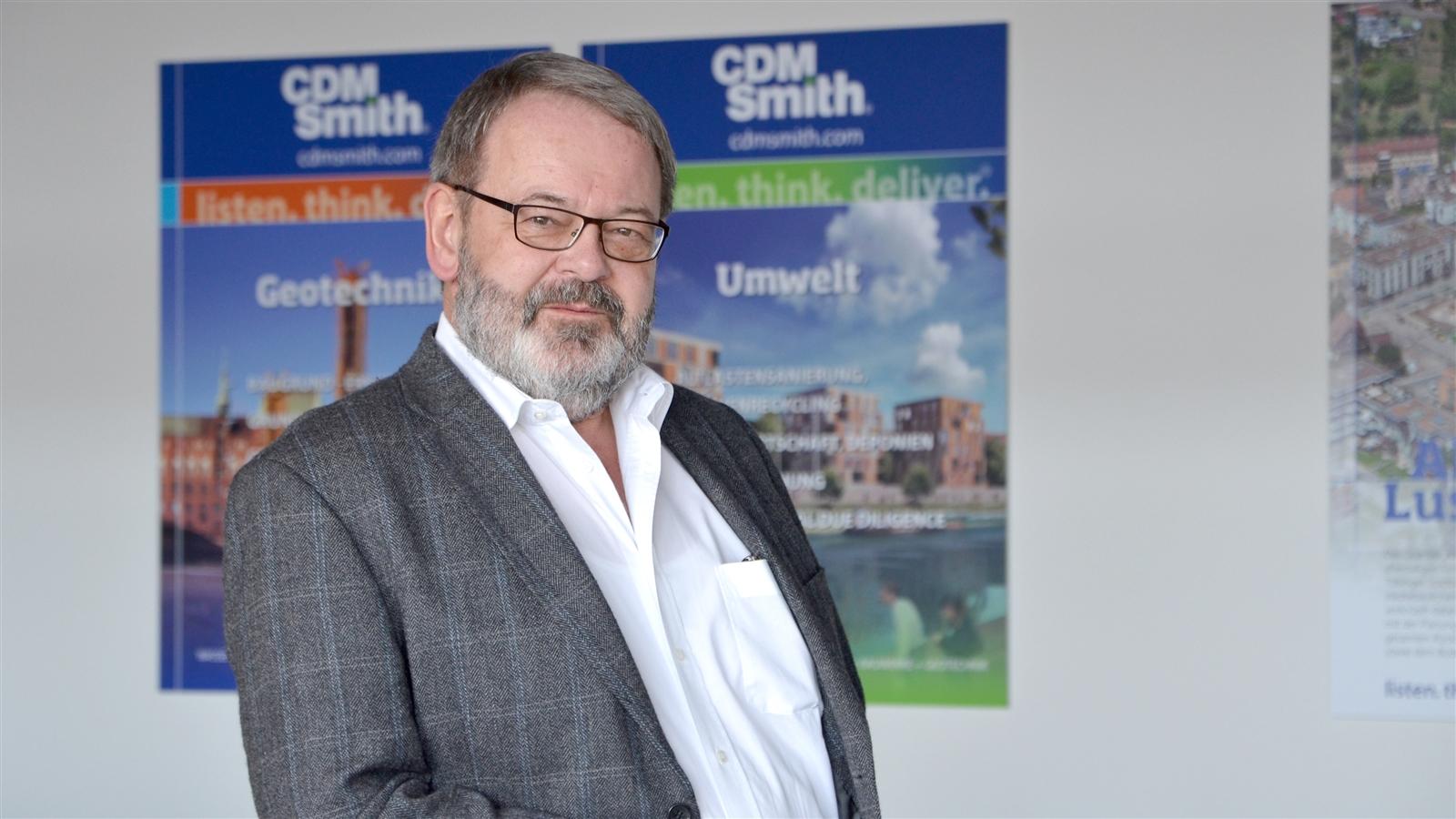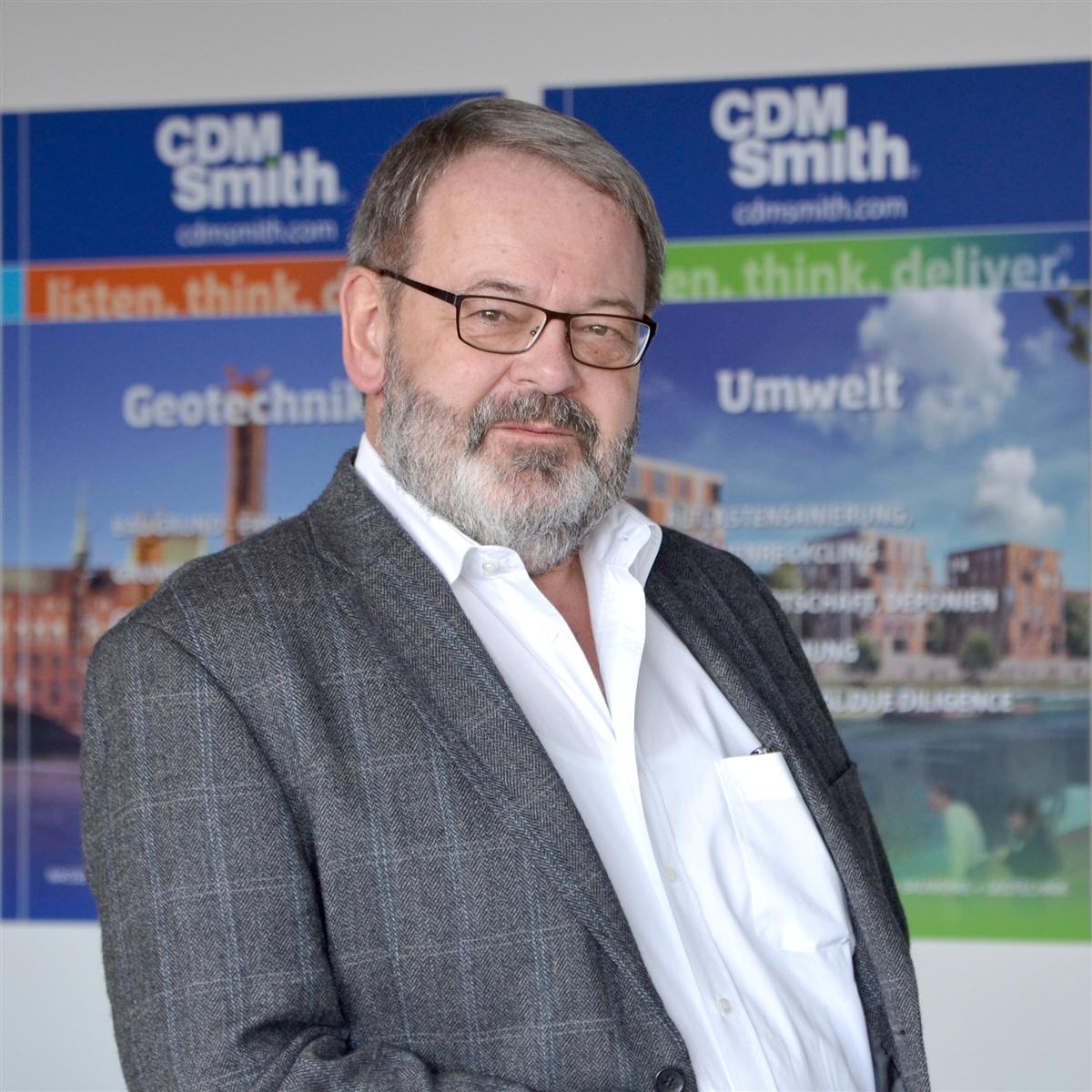 The answer to complex geotechnical questions lies in proactive planning and detailed work.
Did you know?
As an expert for the foundation of heavy engineering works, deep ex­ca­va­tions, and rail and road con­struc­tion, Karl-Friedrich Gilbert has been involved in nearly all of CDM Smith's ge­o­tech­ni­cal projects in the Stuttgart area (Germany) since 2006.